Zappi Free is an interesting game of rescuing zappy toy from the aliens and help him reach the little boy Louis. It's a very intriguing game with lot of adventure on it's way out of the alien world. Eforb Games has developed this game with a beautiful theme and very user friendly interface. The game sounds and graphics matches the theme perfectly. The background music takes you to the real alien world experience. When a game has a unique story line and target to achieve in each level then you will surely not going to sop playing it. Once such game is Zappi Free which is very addictive.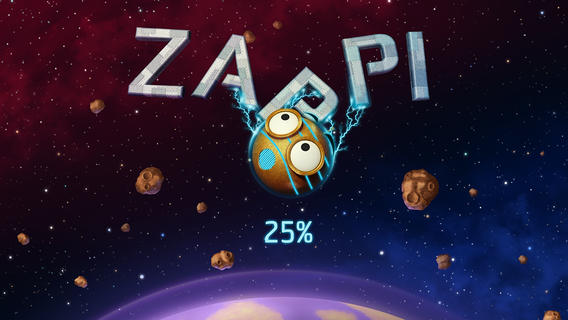 As the name suggests you have to free the zappy toy from aliens who stole him from the poor little by Louis. Finding the freedom of this little toy is in your hands with just a swipe away. You need to cross several hurdles of hundred levels to gain the little toy's freedom. Each level is unique and interesting as each level has a very unique obstacles which you need to cross. Make sure to not to fall down, always stick to the alien spins which will keep you moving towards other spins. If you fall down by any chance then you will endup restarting the level. If you use the even obstacles wisely you could cross each level easily.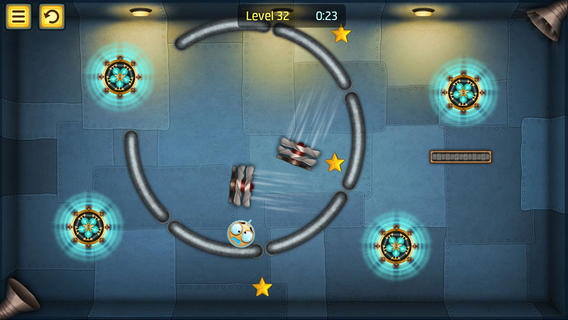 This game application is free to download from the iTunes app store. Like any other free games this game application also comes with several advertisements after completing each level. You can either watch the advertisements or click the small x mark to close the advertisement and proceed to next level. The more the level you go up the complexity of the game increases but it keeps you kicking and alive to reach the little boy as soon as possible. If you don't like the advertisements for some reason then you can remove them by spending few dollars in the app store. Well it's just like a donation to the creators and giving credits for the developers, so better buy this game if you really love it. Because that's what encourages the real creativity.
Pros: A big pro of this game is it's free of cost. Many games of similar genre is paid apps even to try out the game but this game comes with a unique theme of saving a boy's toy is a real win among kids. This game attracts any age group and it doesn't have age restriction. Easy to play with a very simple user interface makes this game a big success.
Cons: Advertisements is the only disadvantage I could pin point in this game but what else you can expect from a free game. Although they give you advertisement after each level they are not forcing you to watch them you can just click the close button and move on. other than the advertisement this game tends to be a real fun.
Worth Having Game – Download the Game Now