Love wine? You might just love this Food and Drink application for iPhone too then.
When you head to the store to buy a bottle of wine it is hard to choose from. Most people choose based on the label, but good marketing tricks don't always mean delicious wine. This app is here to help you out.
Designed and made in Australia this great app offers over 25,000 independent reviews with up to date information. You know the reviews are good because they are written by an award winning team of wine experts. For more info check out The Wine Front.
A tool I personally love is the ability to just scan the bar code and right away a review appears. It makes it much better when I am in a rush but still want to buy a good quality wine.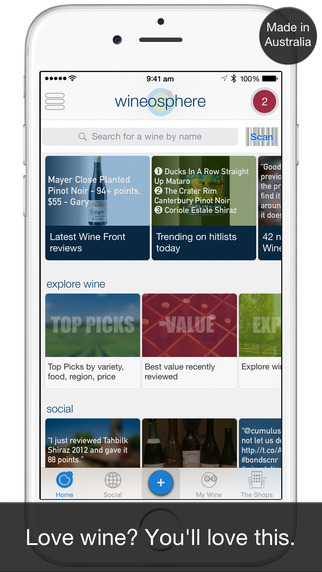 I used to be afraid of trying new wines. I would always buy the same brands and flavors because I was worried I would waste my money on a wine I didn't like. Now with Wineosphere I can try new things but with a great safety net. Every time I follow their input I am happy with the results.
You can also choose to search for a wine based on value or if your budget is a little bigger than by searching based on type and place.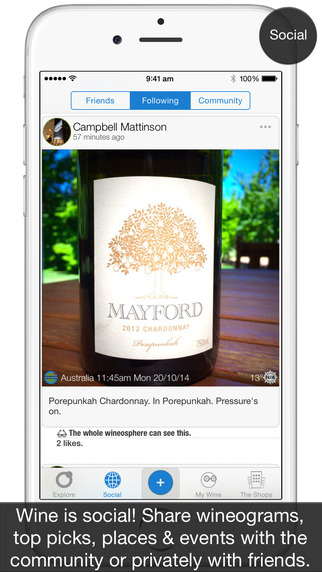 Another good aspect is the price comparison feature allowing me to make sure I get the best wine for the best price. I can also book mark a wine that I want to try so the next time I go to the store or want to bring a specific wine to a friends house I will remember exactly which one I wanted.
With articles constantly being updated to the app, examples Wines for Winter or Summer, I have learned great fact and trivia by keeping up to date on these posts. I love to share these fun facts with my friends and make them think I am a wine expert.
If you are a picky wine drinker you can select "wines for my interest" and only receive the notices for the wines you are interested in. Also keep an eye out for what is trending.
By connecting your social media accounts to your Wineosphere app you can quickly post info to share right to your Facebook or Twitter page or post to a friend's page if you see an article or find a wine that you know they will love.
A new feature is starting to send out discount and promotions but they don't come around very often. I would like to see more savings!
With wine prices raising every day it is important to make sure that you spend your hard earned money in a smart and sensible way. Stop buying the same wine over and over again because you are afraid of getting something you don't like. Download the app now to see what saving you can receive and facts you can learn.
Worth Having App – Download the App