Let it be the occasion of marriage at your home and you can't afford to hire a wedding planner for the entire management, then the task seems to be difficult, right? Let us simplify the equation for you. It's always better if someone else takes up the responsibility and all you have to do is sit and watch. Similarly, if you are organizing events in a civil partnership with another person, WeddiGo is just the right choice for you.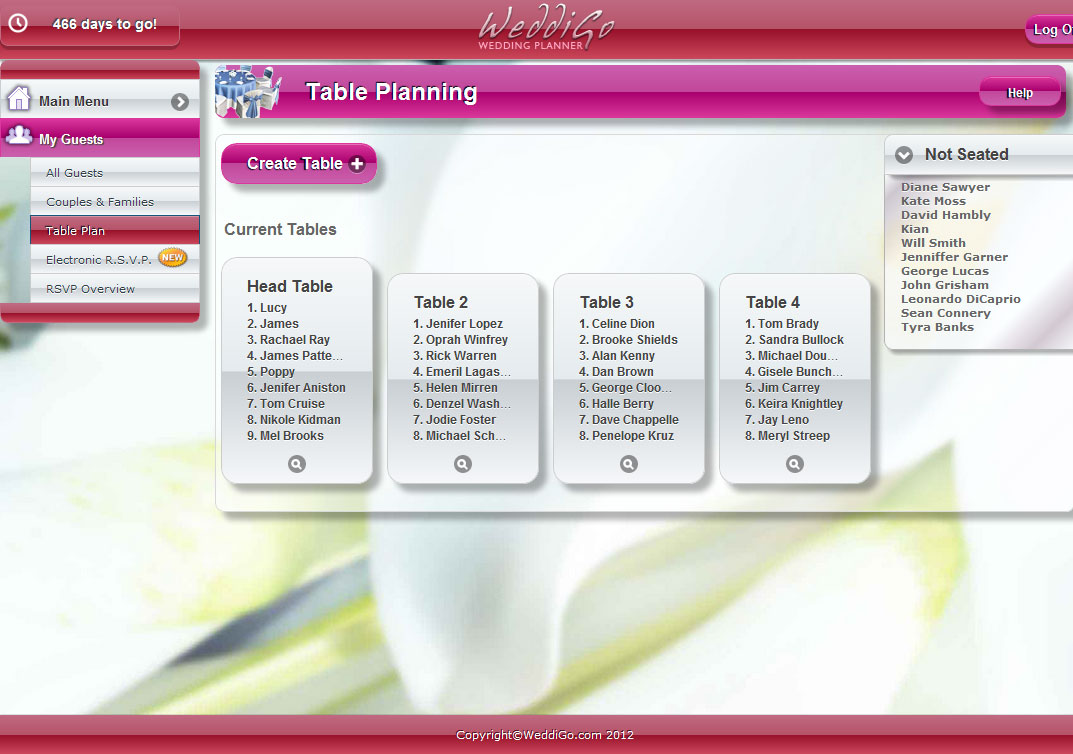 The web app which we are talking about is a self funded, free wedding planning tool or more accurately, an event management tool, which can be accessed from any corner of the world on computer, tablet, phone, etc. It will adjust itself automatically to any screen no matter what the size is. There's no software to be downloaded. Just log on to your account with username and password and it's done.
Planning is required to make sure that proper sequence of events are followed at right  time and with WeddiGo; you get everything from guest management to your favorite music list prepared within seconds. With just a general outlook at the features, we have much to talk about. The countdown for the event begins as soon as you create one. The important features are like you can keep track of the invitations as well as send electronic RSVPs and keep a track for their conformity. You can categorize your guests as singles, couples, children, etc. which helps in arranging the sitting structure and you can also customize your table plan. Music creates the perfect mood for a situation and what's better than to include all your favorite songs in the event. Just make a list of all the songs and you can change it anytime later to include some more songs, for example if it's a special request from the bride's side.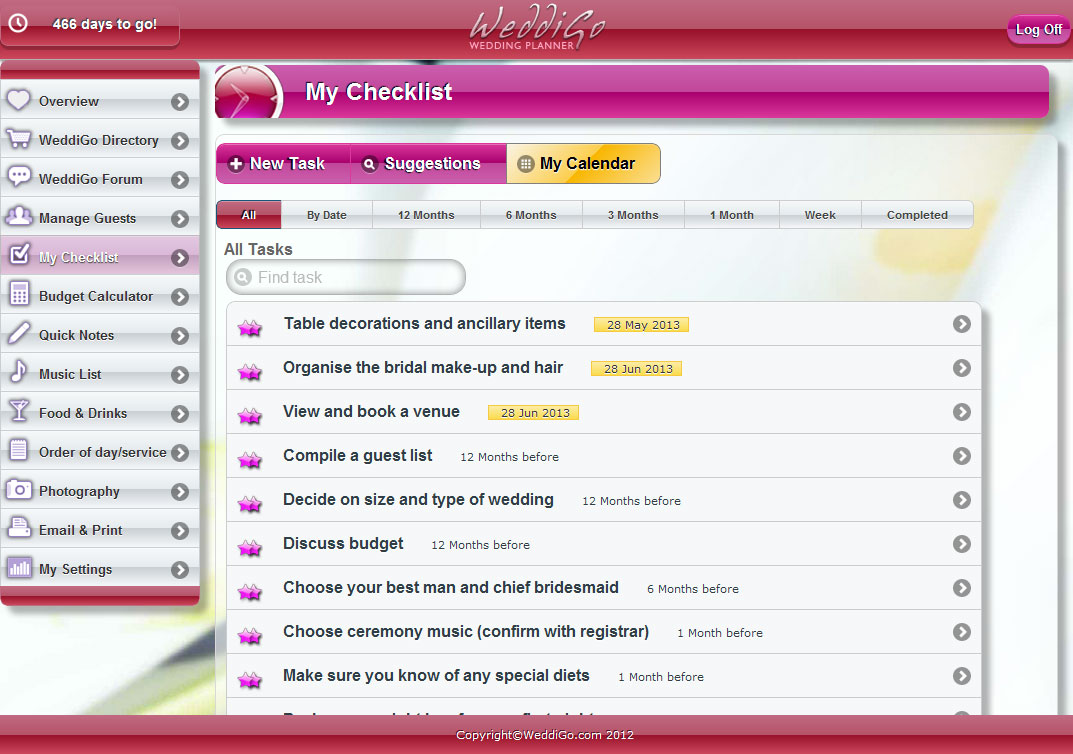 Budget is the first and primary mover of the event. So, you have to work within the confined space and utilize it as much as possible. That's possible with WeddiGo as it helps you to calculate the various expenditures like dresses, decoration, etc. in the currency you want and additional changes can be added anytime later. However, currently it supports a limited no. of locations and currencies. It also supports to do notes and check lists.
The user interface of the app is very simple and well designed which successfully aims its target to unprofessional people who are very new to the concept of wedding planning. You can also take a print out of any of the lists or email them to your partner or colleagues. Also, there is no risk of spamming. Your email address is required only for your account activation. Even you can remove your email address after the activation.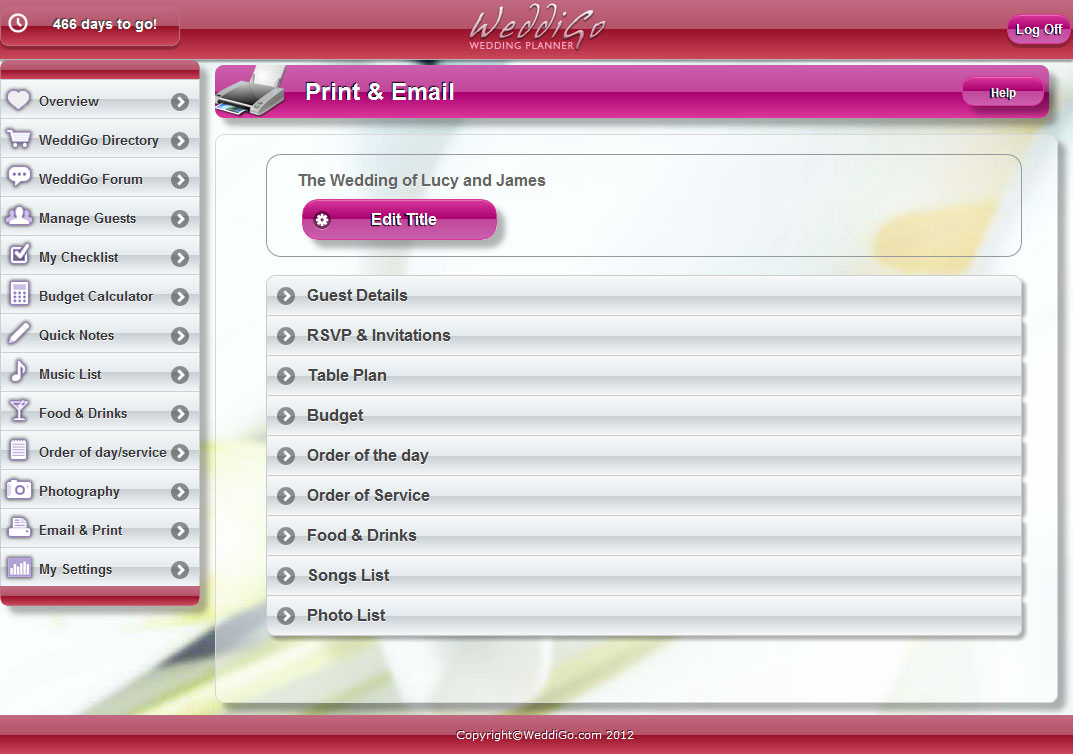 So, overall it's the perfect tool for both newcomers and untrained persons. It covers all the aspects and you can't ask for more. They are also developing some cool features like WeddiGo directory, to be designed for wedding suppliers and WeddiGo Forums, where you can share your experience with the app. Also, with their live demo, you can sort out any problems or doubts regarding the app.
For well designed user interface and extensive features, we will give this app 5 out of 5 stars.
Worth Having App –  WeddiGo Web Application