Why do we care about sharing videos on social media platforms, can you guess? yeah. it will stay forever and will keep you remind/remember the things you dont want to forget and you can see them whenever you need it in social media. Sharing videos on social media will keep you live with the sweet memories that you loved. According to a report from eMarketer, Engagement for video is growing at a faster rate than photos. So every Vlogger needs their videos trimmed and polished to host on your profile as long as you want and helps you create everlasting content for your followers.
Softo limited comes up with a new app named "Crop and Resize- Clideo" a brand new version of the online video editor Clideo for Apple users. If you're Vlogger you'll love to use this app which comes with a stylish and simple interface with attractive color. By using the Crop and Resize app you can edit the video footage and resize it with different dimensions which suitable for various social media platforms instantly.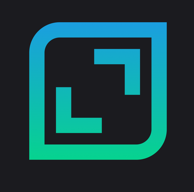 Clideo makes your raw video footage from your high-quality camera or smartphone camera into refined video content with very minimum time frame. But depending on the purpose of your video serving and the content platform which you distributing it, you may find enormous number of novel options which aren't provided by any other apps. Clideo provides more than 90 presets of dimensions that edible for your various social media need, also you can input your width and length of the video as a custom feature.
Crops and Resize app allows you to make incredible videos without ever leaving your smartphone in three easy steps: First drag your raw video footage from your gallery also you can upload it from Dropbox or Google Drive, then you'll crop the video and resize it using preferred presets as per your needs and finally set your background with different colors or remain blurry and then let Clideo do it's magic to your content. You can share the results in your social media accounts or Ads in few minutes.
Clideo app is available under the video editing category in Appstore and it needs just 27 MB space with iOS i12.2 or later versions of iPhone or iPad. New updates provide convenient app support with improvised quality of video saving.
There are two different licenses you can choose from the Appstore for Crop and resize app, Free, and Monthly subscription plans at quite affordable prices. The difference between the two plans are, You can use it for free of cost and post your videos with watermarks on them, if you don't want the watermarks then you can go with a month or yearly subscription plans and your payments will be charged to your iTunes account once the purchase is confirmed. Your subscription renewal will be done automatically if you don't want to renew it you can change the iTune setting to cancel the subscription before it gets renewal automatically.
Worth Having app – Download the App