Updown Fitness is a terrific new app from Updown Technologies Inc that provides you with the benefits of a personal trainer to achieve fitness goals. It makes work out possible where there is no personal trainer when it is hard to stay in an effective workout routine. Sometimes it also hard to get to the gym always. This app takes the one size-fit-all approach to serve the same workouts for users with different needs. It helps you set out a personalized work out in just a few taps. You only need to specify your desired workout duration, intensity, location and a choice from five workout types. It guides you through the exercises with visual and audio timers with the help of workout animations. Updown is unique for it indicates how many reps to be done and the amount of weights to use.
The Updown Fitness iPhone app has the ability to offer over 1,500 different workouts to users in five categories. They include core, stretches, strength cardio and cross. You can personalize the app within five minutes according to your specific needs and requirements. The strength category consists of exercises that help you to build specific muscles in the body. Cardio consists of fast paced workouts to enable you burn calories to the maximum especially if you want to burn fat and lose weight more effectively. The core option provides an assistance in core strengthening routine to help you build a six pack. The cross category combines intensity, cardio and strength workouts to increase the endurance of your muscles.'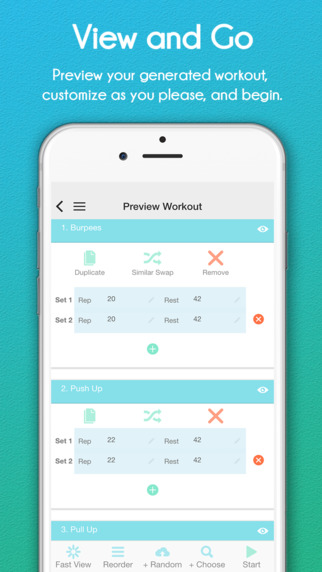 Updown is also a social app since it includes features that provide motivation while doing work outs. It also enables you to add friends to the list and share work outs with them. It informs you of their goals while competing with them through the leaderboard. It also enables you to earn points by engaging workouts to achieve the set weekly goals.
The app is downloaded for free and there are no fees for unlocking the features provided. It is constructed with a modern interface that is easy to navigate through all features. It is a very intelligent application since it asks you to increase reps and weights in line with your weight and fitness goals. The app learns your exercises and adjusts your succeeding exercises based on your performance in the course of carrying out recommended work outs.
The Updown app is compatible with iPod touch, iPhone and iPad. It comes with an English language and requires 25.2 MB to download. It was recently updated to a 2.0 version with auto play for workouts to eliminate the need of tapping play between exercises. It comes with additional exercises, bug fixes and interface improvements.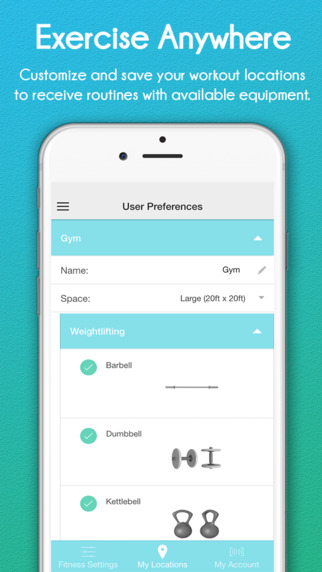 Pros
-It is automatic
-It provides motivation for workouts
-It is easy to navigate
-It is an intelligent app
-It accommodates diverse work outs
-It is user friendly by providing animations
-It is provided for free
Cons
-It is not compatible with non iOS and below
-Updates may be required to account for new OS releases
Updown is a great fitness app that enables you to exercise at your own desired location and pace. It takes account of your goals, progress and experience which makes it ideal for athletes as well as beginners. The app is available on the App store for free without a purchase option thus providing a more seamless experience.
Worth Having App – Download the App