Brain games help develop your mental skills. They help improve your memory, speed, concentration, logical thinking and a lot more. Instead of wasting your time on some games that are of no use, trying your hands on a cool math game will help in brain training. This cool game named LULO – Lucky Logic gives you more fun and enjoyment along with some logic and thinking.
LULO Lucky Logic, the simple math game puts your addition and subtraction skills to a test. The app is neither simple nor complex. It puts your concentration and logic skills to a test. There is no specific limit to the game or any constraints; you can play as long as you can until the game gets over.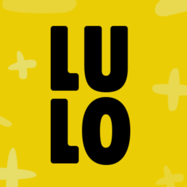 LULO Lucky Logic falls under the Games category and is the most chilling math game. The playing field is a grid of 5×5 tiles which features numbers from 1 to 9. It uses the simplest arithmetic characters, the plus and the minus for calculations. The game calls for some basic math where we are asked to find out the correct result. It is the number that is displayed on the top and it changes after a few moves. The goal of LULO Lucky Logic is that you are asked to use the game number at the bottom of the screen and slide it upwards to either add or subtract it from the above number. 
The slider at the bottom helps you to either perform addition or subtraction. The more logical you think, you will be able to clear more numbers. Else, they all get piled up and the game gets over. If you are more skilled, you will be able to score high and last longer in this game. When you can complete consecutive wins, you can gather more gems. If you clear the whole gaming field, you will be able to get gems as rewards and three new rows are generated again. If the entire field is filled with numbers, you lose and the score is reset to 0.
The game is suitable for all those who are above 3 years of age. Some options help you turn ON/OFF the sound effects. There are options to pause the game in-between. You can also use the power-ups you have collected so far to change the background of the game as you purchase various skins. There are in-app purchases on the app that allows you to buy skins and remove ads as well.
LULO Lucky Logic is compatible with iOS and Android devices and it is completely free for download. The app helps you have a fun time solving all of them. 
Worth Having app – Download the App