Are you tired of loosing your Macs every now and then. If so you are at the right place because, a creative developer called Kromtech Alliance Corp has released a new application that is meant to help you recover your stolen mac, Track My Mac. Track My Mac is the new application that is normally supported by all devices that have an iOS operating system. This is an app that gathered a lot of dexterity in a bid to ensure that you recover your stolen Mac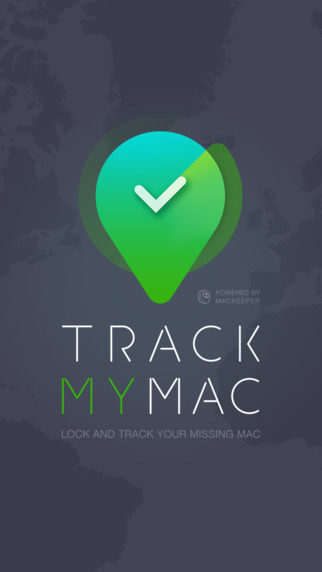 Features.
Track My Mac is a very delicate device app that features a large range of features that can not b found in any other apps. These features include;
1. It features an anti-theft feature that allows you to report a stolen mac instantly. This is a feature that can't be found in other apps. Before you visit your nearest police station report the stolen mac to Track My Mac
2. Track My Mac also features reports that are evidence based. This is app is just amazing because it is able to give you accurate results and reports of the exact location where your mac is being held. You will not have to worry again, the power is all in your hands.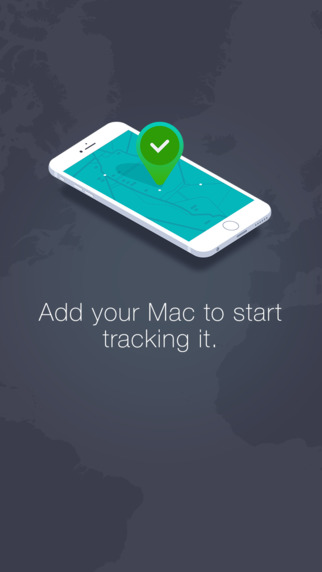 3. The app also gives you the unique chance of tracking an unlimited number of stolen/lost macs. You don't need to own four iPhones for you to track four lost macs. You just need Track My Mac in one of your devices and all your stolen Macs will be recovered
4. Track My Mac also gives you a quick feedback when another person tries to login to your Mac with the wrong details. The app is able to receive an instant screenshot of these wrong details
5. The app also gives you a unique chance to lock and unlock your Mac from a distance via the internet from your iPad or iPhone. This is just amazing!
6. The app also features high class color schemes and graphics that will not interfere with your Mac search.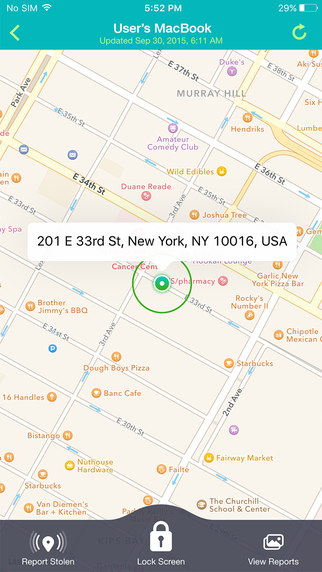 How to use Track My Mac
Track My Mac is very easy to use. You will just be required to download it then follow some simple steps. You be first required to connect your Mac with your IPhone via a Mac part of the app called Mackeeper. This whole process is very simple because it has easy to follow steps that will enable you know the location of your mac and thus enabling you recover your mac.
Pros
1. Track my Mac does not slow down the operations of your IOS device
2. This app does not consume the ROM of your device
3. It helps you recover stolen mac instantly without any difficulties.
4. It is easy to use.
5. It can be used by all young adults and adults
6. It is free to download and free to use
cons
This app only supports the English language, making it hard for the non-English speaking device users.
You can download Track My Mac from itunes. You will only be required to have a free space of 5 MB in your iOS device. You can share all you "Track My Mac " experiences with your friends and family.
Worth Having App – Download the App