Remembering tasks can be a hassle for some people with poor memory. That's why "Orderly" app for Iphone and Ipad can help you stay more focused and organized during the day. This powerful app allows you to set up very specific reminders for tasks and to do lists such as grocery shopping, daily chores, remembering to pay bills and other things we commonly forget.
Orderly allows you to create powerful and simple lists with its simple clean and organized interface. It is very easy to use, when creating your tasks list, you simply swipe the task to the left to delete it or swipe it to the right to mark it as completed. With Orderly you also have the ability to setup location based reminders so you never forget to visit a place or the location of the place. With location based reminders you have the ability to pinpoint a specific place from a map accessible from the app.This feature is especially useful when you need to remember to go to a party, shop for groceries, go to a job meeting or simply to mark a place location that you don't remember.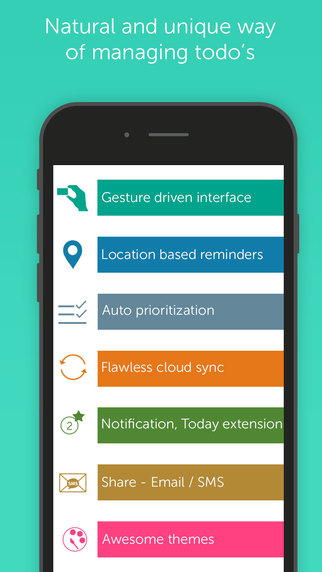 You also have the ability to set a priority on your tasks from low to high so that Orderly knows whats more important for you to do first during the day. You can set it so you get reminded of your lists either daily, weekly, monthly and even yearly. The completed to do lists get archived so that you can access them and restore them to do them again. This feature is very useful for things like grocery shopping so that you don't have to keep making the list every single time you are going to shop and instead just simply recover it from the archives and complete it again.
Another one of the many features of Orderly is to check the lists for the day from the notification bar, without having the need to open the app and saving time. You also get cloud syncing to share lists and tasks across many different devices without having to write them down again on each one. This feature can be very useful to create tasks and share them with multiple members in a family or at work.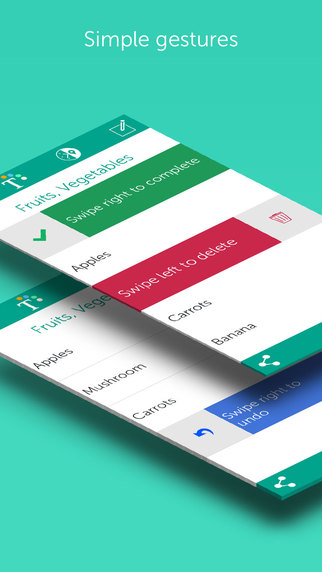 Your to do lists and tasks will be displayed in a way so that you can see them all without opening them individually so you can save time and be more efficient when browsing through your tasks and lists.
Orderly also includes a variety of themes for those who don't like the default appearance of the app so you can customize it to your style and preferences.
The simplicity, ease of use and feature-rich options all make Orderly a perfect solution for keeping up to date and remembering your daily tasks and duties by providing a incredibly easy to use interface that requires almost no learning at all and can be used by anyone with even no prior experience with task lists creating apps.
Worth Having Application –  Download the App