Do you know what's the best ointment for relieving stress? Is it a medicine only or any other therapy that is required? In my opinion, talking to someone special in your life is the best healing agent for all your stress! It not only relaxes your mind, but also gives you a fresh change in your life. That someone can be your best friend, your parents, your siblings, your children or your partner. It depends on the relationship you've! Well, the only thing that matters is to relax by talking to your near ones! You can tease your friends, have fun with your family, play games with them and laugh a little bit louder to relax your mind and body. Just try it and you'll feel amazing! Seriously!
But, what to do when your near ones are far from you or you can't hang out with them? What else can you do except video calling? I think the best option is to know your friends and family better and get answers from them. Why they're sad, what's happening in their life, what they're up to, etc.? Sometimes, it's very challenging to ask them directly, but if you play a game with them you can get surprised answers such as "truth and dare". Today, we have a similar gaming app just for you where you can ask questions to anybody you know!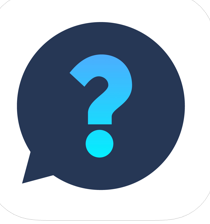 The app is popularly known as Smalk- The small talk app, which has been offered by Letail, LLC. The app requires iOS 11.0 or any later versions of the OS on your iPhone, iPad and iPod touch. Smalk helps you to ask great questions from your buddy or any other person.
With 2000+ question cards, start endless fun and unexpected conversations with friends, family and partners. Each card contains a question which you can ask personally or share as stories on Facebook as well as Instagram within 5 seconds. You can also analyse yourself through these question cards. You can swipe the card for the next question and shuffle to mix the order. If a question is your favorite, you can add a bookmark to that and save it also so that you can easily find them again later.
Smalk is designed as a simple and a neat and clean app. It's very easy to use and a user-friendly app. It's an amazing way to get answers from your friends and family and get surprised by the people you think you know.
There are over 15 categories of questions that
you can sort by question type or topic. It includes: relationship cards, family fun, friends trivia, and many more amazing cards. There are new packs added on a monthly basis. You can buy more decks if you run out of the questions or buy the full app.
The app is available on the Apple Store. You can get it now!
Pros: small talk app; fun and inspiring; full of entertainment; get secret answers; know each other better; know yourself; share questions on social media; free.
Cons: none.
Worth Having App – Download the App