The new trend in smart mobile wallpapers is the live wallpapers with touch sensation. You must have seen or downloaded some of the wallpaper which are live and provides a ripple like effect when you touch the screen. That is all they can do with your mobile screen and as they are 3D and use a lot of animation, the problem of getting virus infected is often quite high. However, with SexyShake live wallpaper from white and light production, you are going to get more out of your mobile screen with no risk of virus attack. The sexy and saucy wallpaper app is sure to make you go crazy with its beauties and emotions.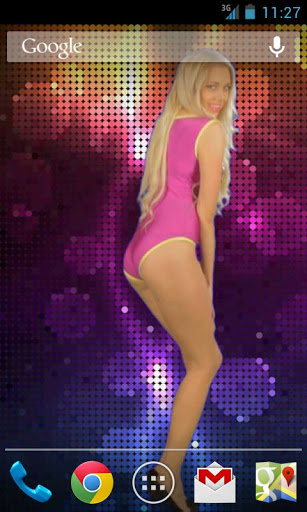 The SexyShake live wallpaper consists of six wallpapers and it is available for Rs. 106.62 or $1.99. There are six different dancing models in their minimal clothing to woo you and make you go crazy. What more? They are live which means there is no animation involved in the system, and you are going to see the models dance when you shake the screen. Shake the screen and the lady will start dancing in a sensuous manner. A simple rub on the body will make her give a nice emotion which you will definitely love. The wallpaper is going to give you a naughty identity and you will be entertained whenever you put your phone on.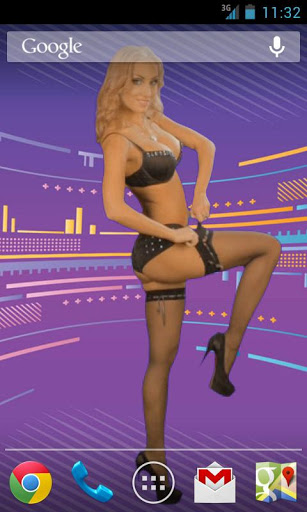 Features:
SexyShake live wallpaper is a juicy and hot app for android users which provides dancing lady videos as wallpaper.
There are six different ladies to be seen on the wallpaper. Each of them is hot and beautiful and their clothing is completely different.
It is quite easy to operate the screen of the wallpaper. You can just shake your phone a bit and the lady will start dancing. Each lady dance in different way.
You can change the model with a double click. Just double click on the lady and there will another one visible.
You can rub on the body of the lady and she would give a naughty emotion.
There are videos incorporated in the wallpaper which are already captured and present in your mobile. So there would not be any requirement of internet connection to use this app.
The app graphics and video quality is quite good.
The app is available for all android users with android 2.2 or up and you can use it on any of your android device.
The version 1.021 of the app takes 48m space on your device and it is available only for Rs. 106.62.
Summary: The SexyShake live wallpaper is a unique wallpaper app available for android users with six sexy dancing models who can be activated with a shake or rub. The use is quite simple and you can change them to change the screen of your home screen.
Good: The best part of the live wallpaper is its videos which are taken intuitively and carefully with great quality. They would not harm your device because there would not be any virus coming with the app.
Bad: The price may seem to be a bit high for some users.
Worth Having Application –  Download the application