Are you struggling to meet your financial commitments?
Are cash debts the biggest problem?
Are you paying more interest?
Are you failing to meet the payment date?
Your problem is no more a problem the solution is given by Savvy debt payoff planner. Savvy debt payoff planner helps you to ease out the debts and keep you tension free without thinking of meeting the requirement at the right time without difficulty.
So what does savvy debt payoff planner do?
It does have distinguishing features and keeps the user peaceful by meeting the financial commitments on time without adding up interest.
Is it safe to use savvy?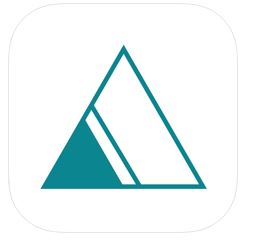 Yes! Undoubtedly it is safe to use the Savvy debt payoff planner because security is their priority since all the accounts are been added in the app. No one can access it since it is 256 – bit bank-level encryption. The 256-bit bank-level encryption is an advanced encryption standard to protect the data from intercepted by third parties. It is impossible to break a 256-bit encryption algorithm.
Are the features difficult to use?
No not at all..they are very easy, simple, handy, and flexible for the user to have a check anytime, anywhere since the app can be downloaded in your mobile from the google play store and you can enjoy having a peaceful financial life.
All the bank accounts, credit card accounts, or loans can be added with Savvy debt payoff planner and they will make you get out of the debts by automatically generating the income less expenses.
Do you want to be debt-free soon?
Just follow 5 steps
Step 1 – go green – be in the green (income –expenses= positive )at month-end for 2 months.
Step 2 – create a budget – categories for your budget will be created and will be met based on the requirements.
Step 3 – stick to saving. Save up to  x % of your income in your savings accounts
Step 4 – tackle your dept – dept will be tackled by the requirement date.
Step 5 – pay off all dept – the rest of the debts will be paid with the remaining money.
Special highlights of savvy debt payoff planner
Security
Automation and
Customization
Just give a try
Savvy debt payoff planner offers a free 30day trial (no credit card information required) that will prove that you have chosen the best way to manage your expenses or the debts.
Finally – savvy saves money so happily manage your financial commitments easily with savvy debt payoff planner and enjoy your life.
Compatibility
Requires ios 10.0 or later, compatible with iPhone, iPad, and iPod touch & Android.