When I saw Royal Tiles app developed by Simon Jelusic on the App Store, I was really obsessed by the concept and key features. This is a splendid game app that will appeal to anyone who is looking for perfect entertaining game.
Are you passionate about puzzles and challenges?
Royal Tiles is superlative multiplayer online board game that you can play offline or online with your friends or loved ones. It's a 5×5 Tile Matching Game where you must gather tiles together to match rows of the same kind of tiles. It involves a lot of strategy to win the game.
From the "Royal Tiles Puzzle Game", you can lose yourself in this game for hours. You can start out as slow as you want and as you develop a strategy of your own, the points will start to add up. You may think this sounds too easy, but besides decorating the palace walls with tiles you will be playing against opponents who will be competing for tiles.
Like to play an abstract strategy game online with your loved ones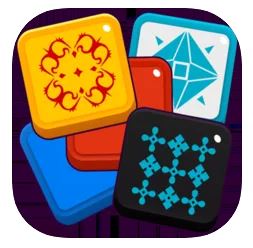 As important factor build your strategy around what you need to build your rows while also trying to prevent opponents from getting the tiles they need. If you enjoyed the board game you will adore this addictive mobile game. The bonus is that you don't have to wait to get a bunch of friends together to play. You can play Royal tiles whenever you like.
It is quality Multiple Online Board Game for tiles matching where you Play tile puzzle with 5×5 tiles. Play offline or play with 2, 3 or 4 players. You can match rows of same kind of tiles.
How to Play Royal Tiles?
It is learnt that Royal Tile Match 5 Puzzle Game has a unique gameplay that you will love wholly.
Amazing features of this game
It is enumerated that each payer has his own 5×5 Player Board
The Players can collect tiles by taking all the rules of one color from a repository, or from the center of the table, and placing them in a row, taking turns until all the tiles for that round are taken
At that point, one tile from every filled row moves over to each player's 5×5 board, while the rest of the tiles in the filled row are discarded
It is said each tile score is based on where it is placed in relation to the other tiles on the board
The game round continues until at least one player has made a row of tiles all the way across their 5×5 board
Moreover the Additional Points are awarded at the end of the game for each complete row or column, and for each instance of all five tile of the same colour being collected
Amazingly you will never get bored playing the royal tiles puzzle game as you will be able to play the game with different difficulty levels. You can keep a track of your progress while solving these picture tile puzzle games.
Important Game Features of Royal Tiles
Select from different emotes to play with – angry, prophet, sad, servant & more
Amazing 30 challenging game levels with increasing difficulties
You can Invite new players on the game
Actively Make your own collection of the royal tiles
Splendid Game Modes – Offline Mode or Multiplayer Mode
Multiplayer Game Mode with 2 players, 3 players or 4 players
In-game tutorial to learn how to play the royal tiles puzzle
Various Multiple languages supported – English, Chinese, Spanish, Arabic, Indonesian, Portuguese, French, Japanese, Russian, Deutsch
You can Buy coins from the online shop
Also Buy game skins from the game shop
Immensely Upgrade to get more emotes in the game
Are you interested to try it out?
You can simply download this amazing Royal Tiles Match 5 Puzzle Game and experience a new level of joy solving beyond match 3 puzzle games. You will absolutely enjoy playing this pvp board game with your family. Forget everything and actively challenge your brain for some good tile puzzle games.
Final Recommendation
I'm a huge fan of this kind of genre, Royal Tiles app developed by Simon Jelusic falls right into that best category. I recommend it for anyone who thoroughly enjoys a scintillating game.
DOWNLOAD HERE :