Do you own an e-commerce website and look forward to start accepting crypto as payment? With no chargeback, an instant payment, lowest fees and personal account manager, Now Payments is an awesome tool that lets you receive payments without any hassles.
A crypto payment processor is one easiest way to accept cryptocurrencies. Nowadays, a lot of major companies are working to improve the adoption of Bitcoin, Ethereum, Bitcoin Cash, and Litecoin, and also the transactions that involve exchanging various crypto assets. Websites have a tremendous potential to accept cryptocurrency and process online orders and transactions in an instant.
This platform is built for merchants, customers, investors and employees who want to receive crypto as payment in a user-friendly platform. Nowpayments works by allowing customers to choose to pay with crypto. They then select a currency to pay with and send crypto to the deposit address. Then, users will be able to receive a currency of their choice.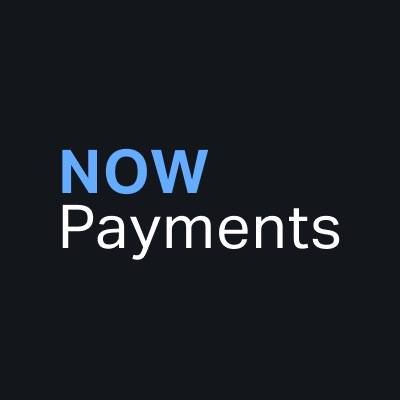 Integrating NOWPayments.io API into a website is done by launching the API on NOWPayments.io. You then have to create your user account or sign in. Users will then have to specify your payment to the wallet and generate an API key. Finally, an API key must be added to the website and crypto payments can be received. It supports over 50 cryptocurrencies and offers low transaction fees.
Nowpayments come with the most simple and intuitive interface that makes it perfect for anyone who wants to make use of it. For any questions, queries, or issues, users can contact the team using the form that comes with a name, email address and message. The team is active on all social media platforms like Twitter, Facebook, YouTube and Reddit. For support and other queries, users should send their email to support@nowpayments.io.
The transaction fee for NowPayments is 0.5% for 0-49 BTC/month, 0.45% for 50 BTC/month, 0.4% for 100 BTC/month and you can avail more offers for a volume of 200 BTC/month. It has API, widgets, plugins and a donation button, all of which are easy to integrate. This very simple setup is a non-custodial service that ensures the security of your funds.
When you want to accept crypto payments, it gets a lot easier with Now Payments. It takes only a few minutes to start accepting Bitcoin as payment at your online store. It is one awesome platform for easy and smooth crypto payments processing.
Worth Trying Webapp – Try Now Payment Today