When I decided to give a quick review of the application that I used to manage my diabetes, I choose the title "Anti-Depressant Application" which is personally suitable for me. Before 3 months you couldn't recognize me as a calm person that you seeing me now, I was in the major depressive state. This depression started its affection in me only after I was diagnosed with Type 2 Diabetes mellitus.
My friend who suggests the quin was not only to track my life with Diabetes and also for the depression. After I started to use the application my knowledge and views on diabetes were changed, even I don't know about the work of insulin in my body. Yeah! All I know was whenever diabetes stepping into our body and our blood glucose level increases and by using insulin we can reduce it to normal. The Diabetic life of my friends was normal after using this app so they suggested it to me.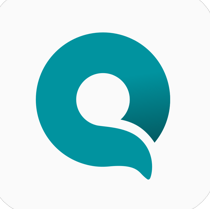 A major difficulty in diabetes was always we have to be cautious while we eating and taking the appropriate amounts of insulin. Even a single mistake in carb portions can direct you to an increase of A1c, But you can be on the track by using Quin. In the app we can schedule our daily meal and insulin intake, also background notifications are available for being alarmed.
The Coolest option in Quin is "What Ahead Graph" it tracks and provides information about what's going happen in the next few hours inside your body. Insulin graphs display when is the strongest and weakest phase of your insulin. Changes in insulin phases were reminded by insulin notifications throughout your whole day and let you be alert your low or more intake of insulin.
Quintech developed this app based on research with diabetic patients. When examining the effect of diabetes upon depressed patients, a 2015 study on depressed patients showed that comorbid Depression could increase the risk of complications of diabetes. Quin is reducing the depression of diabetic patients and keeps them on the track.
Quin belonged to the category "Medical" and suitable for all adults with diabetes, especially those who only take insulin to reduce their HbA1c. It requires iOS 13.0 or latest versions and you can use it on iPhone or iPod. To get started with Quin app you need to know your prescribed amount of insulin and how to take it. Quin was integrated with the Apple Health app which helps to share our blood glucose level with a glucose monitor.
 This is app is very edible to use and reduce our stress beyond the decisions we took in our everyday diabetic life. I can assure you Quin will change your view on diabetes completely. You can subscribe to the newsletter on the website and get stories delivered every month. And you can contact the customer support at support@quintech.io  also the team is active on social media platforms to solve your queries regarding the app.
Worth Having App – Download the App