More recently the smartphones have totally changed the way we use a gadget. In addition the modern phones with good Internet connection offer free alternatives to voice and video calls. Video calling is about as simple as it can possibly get these days. You can do it on computers, mobile devices, and even tablets. It's familiar and widespread enough that you even have options. Whether you want to talk to a famous actor, notable sports player, or just someone who is knowledgeable about a certain topic then use Quartrly app developed by Quartrly, Inc.
You can interact with your favorite influencer. The users can actually get a private experience with their heroes. Quartrly gives you an intimate, personal experience with your heroes. It has become real that you can interact with the stars like never before. Whether it is famous actor or the singing sensation or the sports icon you can interact with the stars.
Key Steps for Booking a Quartr
Open the app
Use the Search field at the top to search for a person or #tag
Pick the person you want to talk to and check out their rate
If you agree to pay their rate, click the 'Book a Quartr' button
Looking at their availability, you can pick a day and time that works for you
Payment comes next
Once the day and time arrives, the Quartrly app will get you two connected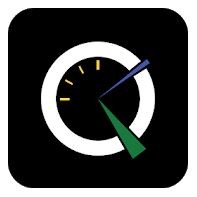 The app is so simple where you can book a 15-minute slot primarily call it as Quartr. Then they are connected in a video call using the camera on your phone. The host sets their own schedule. You can just select an available Quartr from their calendar. So once you're booked in, it's their turn to roll out the red carpet. Moreover each host has a different Quartrly rate. Do you want to talk to them right away then they have set themselves to 'Available' – you can do a Quartr with them immediately.
Verdict
If you are searching for a quality mobile app arrival which has new way to interact with people, then you should check out Quartrly – Monetizing 15 Minute Video Calls app developed by Quartrly, Inc. The app is wholly qualitative for me to use with the best features.
DOWNLOAD FROM PLAY STORE :