Perhaps the most enticing thing to start using this app is that it is the number one app that people use to protect their data and to share between peers. As you will discover in this article, this app is the best way to protect your privacy and your data while maintaining a full peer to peer communication channel. Its features are useful, its interface very easy and its protection absolute. You do not need to look any further that this app for your protection.
Features.
One of the main features about the app that is impressive is the very simple interface with which you work. Its simplistic layout has all of the options you need at convenient spots on the screen both on the iPhone and iPad and even the apple watch. Furthermore, you do not need to worry about learning to use the application. It is very easy to understand and excel at all the options available. For this reason, this app feels like one made for quick, simple and protected use.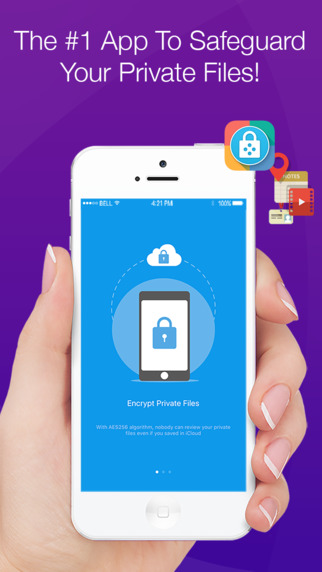 One of the main features of the app is the security it provides. It enables this by encrypting files on your phones and then storing them on your personal iCould. Then transferring your files from the iCloud to your friends or your other devices is also completely secure. You do not need to go to extra hassle to ensure this; this process is automatic and instantaneous.
Another feature of the app that stands out is the flexibility and range of things you can use it on. In addition to all of your photos and videos on you cloud you can use it for your log in information, notes, contacts and bookmarks.
All this is possible as PIN GENIE LIMITED has developed the AES 256 algorithm. This algorithm is designed to protect what you search on your browser and absolutely protect your PIN. It is used for other components as well. With the protection, you can be assured that your browsing data is private and you are not in danger of being spied on.
For more advanced users with a greater security risks, this app also has a feature of decoy passwords in case you need to open the vault under duress.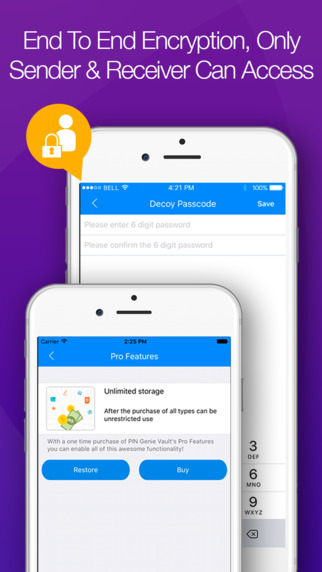 The updated version has a better storage structure to increase protection, more seamless syncing of memory and a better photo review experience.
Pros
The app has support of even the apple watch
The encryption is top notch enabling as close to complete security as you can expect.
Absolute browsing privacy protection.
Decoy passwords in case of emergencies.
File transfer through all mediums like emails, cloud or chats are also protected
Cons
You must be at least 17 years to use the app
Verdict
This is the product to have if you care about securing your data. It has not startling shortcomings, is very simple and a vault in the true sense of the word. In an increasingly intrusive world this is also a must have app for everybody.
Worth Having App – Download the App