People's pets are just as dear to them as their children, yet caring for a puppy, a cat or any other furry companion can be a tough job. Many questions swirl in your mind; is my pet healthy? What date was the last vaccination? When is the next appointment with the vet?
PensterDocs is a simple and fun app that helps you keep track of all this information. So there is no need to keep taking notes or holding on to numerous letters from the vet's office. All you need is to open up the PensterDocs app on your mobile device and enter your entire pet's vital data in one central place. Do not worry about internet connection as this app works offline too.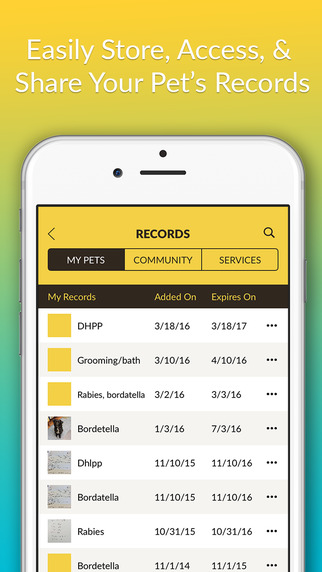 The PensterDocs app comes with the following advantages:
Find pet services near you
The app has a services feature that helps you find all the services that you need concerning your pet like groomers, veterinarians, kennels, dog parks and rescue centers. With one tap you can call or get directions to a vet or any other service provider. All this information is in one easy-to-use interface.
Track your pet records
PensterDocs helps you print or email your pet's records straight from your phone without the hassle of searching through your files for them. If you are always moving the vaccination reminders come in handy as they help you know where the closest vet is.
Community features
You can use The PensterDocs Community to post your pet photos, including hashtags; mark your favorites, comment on posts and choose how to display your stream. Here you will also be able to see other pet lovers' adorable pets. You can also network with a whole community of people who share in your passion for pets.
Share your profile
With the PensterDocs app you can easily share your pet's full profile with everyone. With your full pet profile, your family, friends, groomers and walkers will be able to see all your vet records, your pet preferences and vaccination statuses.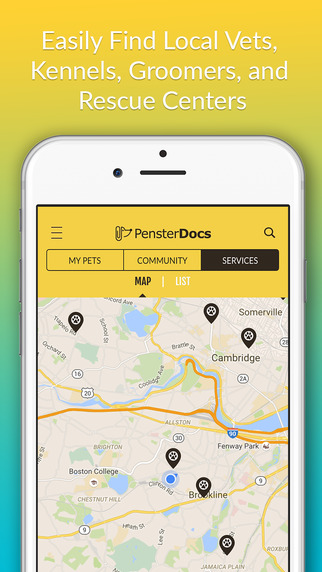 Organized records
If you have more than one pet, and the vaccination dates vary the app helps you to keep each pet's information organized. The app tracks changes in each pet's health thereby saving you the agony of always trying to remember which pet got the last vaccination or treatment and what date it was.
Convenience
With the PensterDocs app you can avoid the frustration of getting to a salon, overnight stay facility or training facility and being turned away simply because you forgot your dog's documents. You will be able to know and keep track of all pending tasks without doing double the work.
Availability and access
The app is available for free on Google Play or in the App Store making it easy for all smart phone users to acquire it and start using it immediately.
Conclusion
As a pet lover you will truly enjoy using this app as it is made by people who love pets just like you do. It prioritizes the happiness of the pet owners as well as their pets. So no more hassles. Download the app free of charge and make taking care of your pet convenient as well as fun.
Worth Having App – Download the App