Introduction:
The flooding of the market with state-of-the-art mobile cameras have, decreased interest in the porches of digital cameras. In such a scenario, the camera manufacturers have no other choice but to consider their marketing options and decide how to make their product much more interesting. Catching the attention of the buyers and getting them to purchase the camera is the main aim of marketing strategies being developed by the well-known camera brands. The Nikon L25 price is an indication of how cheap even the best digital cameras have become simply to invite the buyers for giving it a try.
Nikon L25, like all the Nikon products is state of the art and comes loaded with features, which are geared towards helping the photographer in taking the best shot. There are numerous scene modes, which allow taking of pictures in a variety of situations without distorting or blurring of the image. Those people who are unable to afford the high-end mobile phones which really provide a good shot, should always opt for the digital camera brand which ensures high quality picture taking each and every time. This Nikon offering is everything a camera user can hope for from simple to use technology to clear and high resolution shots whenever needed.
Features of Nikon L25:
The optical zoom of Nikon L25has a 5 x capability. However, there is no optical stability which may be a disappointment to the buyers that take such features as granted. There is a 3 inch screen included within its compact shape and sleek exterior design. It comes with features such as white balance and exposure compensation which helps the users. This is a simple point and shoot camera which anybody interested in taking a shot can use without understanding the intricacies of the photography mechanism. Buyers will love to know that this Nikon digital camera's includes a two-year warranty period.
There is a reliable and generally quick autofocus, AA batteries are used inside. One can expect sharp details in the photographs taken with it in varying light conditions. This is quite a good performance and adds to the popularity of this model.

Camera handling:
Handling this Nikon camera may seem like a child's play. Anybody can do it without any difficulties. Carry it around, take snaps at will and keep it pocketed when not required. Can anything be easier compared to this? People are lining up to buy this unique model, which comes at such reasonable prices. Now simply stop looking for mobile phones with camera since this digital cameras priceis not something which will break the bank account. The 10 megapixel sensor available in the camera is ideal for keeping balance between the noise levels and detailing.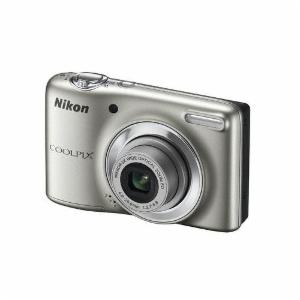 Author Bio: Devika is a budding freelance tech writer, gadget and Photography enthusiast, and social media junkie. She writes regularly about Digital Cameras and the latest news in the tech, digital cameras and social media world