In the past few years, it's become hard for me to find developers who continue to release quality apps that I will download without hesitation. Fortunately, Uzochukwu Eddie Odozi is one of those who release superlative apps, and I must admit that they're rather beneficial. If you enjoyed recent mobile app arrivals then you will love what KickChat app brings to the table.
KickChat is mobile chat application that connects football fans of various teams. Whether you are a core fan of any team in the top leagues, an enthusiast, or just looking for a platform to connect with other football fans, there's something for everyone on KickChat.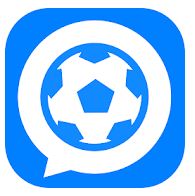 You can join rooms of your favorite teams like Real Madrid, Barcelona, Chelsea, Manchester United, Bayern Munich, Arsenal, Juventus, Athletico Madrid, Manchester City, PSG and lots more.
With this app it is possibly made easy for you to connect with fans of the same team that you support or fans of other teams.
Available Leagues/Chat Rooms
English Premier League
French Ligue 1
German Bundesliga
Italian Seria A
Spanish La Liga
You can Watch Videos
In case you missed any important match, you can watch free football video highlights daily.
Possible to Create Team and Formation
Create a team with your favorite players.
Add your best formation for others to see
Actively Post a Message
Post a message for other users to see
Like and/or comment on other users post
View popular posts with most likes and comments
Easily Share Football Images
Share football images/photos
View images/photos of other users
You can Join Chat rooms
Join chat rooms of your favorite teams
See what others are discussing about their teams
Instant Notification
Find out who started following you
Get message notifications
Discover who viewed your profile
Messages
Chat privately with friends and followers
Share images in chat
Profile
View your posts and images
Customize your profile
Add your favorite teams and players
View Profile of other users
Verdict
KickChat app developed by Uzochukwu Eddie Odozi iscertainly something that's so much different on the Play Store and App Store, which is always refreshing to experience these days. 


DOWNLOAD FROM THE STORE :