When my kids go out, I fear where they might be and wonder if they get stuck in any trouble that may be life-threatening. One simple solution is to know where they are at the moment. When you are sure that your loved ones are in a safe place, you would be at peace. A robust and accurate GPS tracker lets you add many people to your network and start tracking them. iSharing is one such app that my friend suggested to me and it has given me peace of mind.
What is the app about?
iSharing is a GPS locator that helps you find the real-time location of all the members of your friends or family circle in the navigational map. It allows you to save all the members and track and alert them easily. It helps you to find the phones of your friends, family and kids and whomever you are ready to share your contact with. Users do not need much technical knowledge to use the app.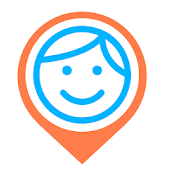 Working on the app:
Just download the app and add as many members as you want to the contacts on iSharing. It allows users to stay connected with the kith and kin and get alerts when they come and go out of a particular spot. It helps you to send panic alerts to the family and friends just with a shake of the phone. Users will also be able to place alerts when family arrive or leave a destination. iSharing works as a personal walkie-talkie that lets you send voice messages for free with just a single click.
Special features of the app:
iSharing premium version comes with so many special features that allow users to set up unlimited places and get notified when a friend or family leaves a place. The app allows you to add as many friends as you desire. The street view allows you to explore different places in a 3D experience. The location history of iSharing lets you see where these people have been for the past one month. Available in so many different languages, it is suitable for both the kids and adults in the family. With the help of the app, users might also find the lost or stolen phones easily with a registered mobile number.
iSharing comes for free download but has many in-app purchases that you can get according to your convenience. This app is a great boon to all the parents who are anxious about the whereabouts of the people they love the most. 
Worth Having app – Download the App