So, you are travelling to the U.S. and have got everything in place. The big question is what have you done about the roaming charges? How will you keep in touch with your loved ones back at home with the high rates of roaming calls? What if I told you that you could make free calls from anywhere in the world to the US without the international calling or roaming charges? Seems like a dream come true right? Thankfully, it has been made reality by the iOS app iPlum. With this app, you can use your phone without having to worry about roaming charges all the time.
The app simply assigns you a unique U.S. phone number for global calls. This way, all calls to or from the U.S. become local and are free. Alongside just calling, the app adds HD quality calls and secure texting to the equation. The cherry on the cake is that it keeps all your communications secure with high quality encryption of data. It allows multimedia text messages for free.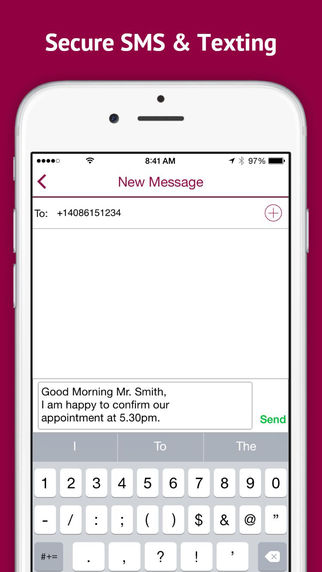 The app can connect to Wi-Fi in the absence of service so that you do not lose in touch with your loved ones no matter what. It works with Wi-Fi, LTE, 3G and 4G data, offering you full flexibility of choice. Calls, voicemail and messages between users of the app are completely free and unlimited. You get all of this without sacrificing any of your comforts or stepping out of your comfort zone. You can even use your iPad as an iPhone with a dedicated phone number assigned by the app.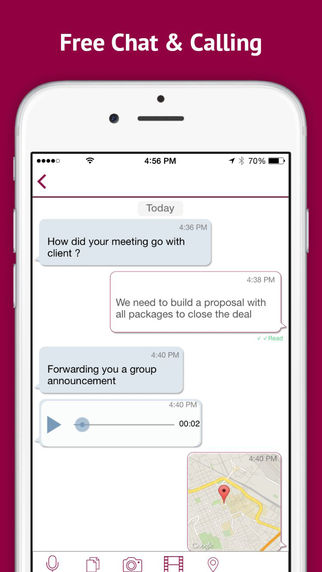 iPlum comes with a simple and easy to use interface that is sure to delight anyone who uses it. It feels like just any other messaging or calling app so that you do not have to step out of your comfort zone. At the same time, it has a neat and clean look that is free of ads and has been designed well to give you the best experience. It is fluid and adaptive- so much so that it takes almost no time to get used to it. Everything from navigation to layout to responsiveness is nothing less than the best.
This app is very well suited for professionals who work with U.S. clients. To begin with, it helps you separate out your personal and professional life with a new number. This also allows you to hide your personal number from your customers. No mixing of personal and professional workspace so that you can get the best of both. For personal use, it allows a separate number for sites that accept only U.S. phone numbers and allows you to connect to loved ones overseas.
iPlum has a simple plan that works out well for everyone. To begin with, you download the app from the App Store for free. Once you decide to activate your U.S. phone number, you are charged $0.99 per month. This covers 30 minutes credits for free and then it's 1 cent/minute for all external calls. Also, this does away with ads for you. With a simple plan and an amazing user interface with functionality, this app is ideal for global travellers.
Good: Allows usage over Wi-Fi
Bad: None
Worth Having App – Download the App