Digital data of any form are being delivered by QR codes. Even the densest versions of the barcodes can contain greater than 4,000 ASCII characters. QR codes are used for almost anything like making e-payments, sending contact information, to pay bills to a business, and so on.
An app to scan QR & Barcode is quintessential for any Android device. HelpQR – Scan and Browse is a QR code reader which can be made use of without much ado. It works perfectly fine and is completely easy to use. Given by the developer, Lieber Verwalter, the app falls under the 'Tools' category in the Android Play Store. It scans a QR code and helps the users to open it immediately and they don't have to hustle with any other links unnecessarily.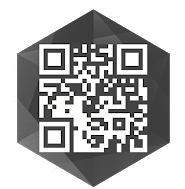 QR codes are being used everywhere and when you get HelpQR – Scan and Browse, you can make use of the benefits of scanning and getting links faster than the usual just with a single touch on your mobile or tablet. This app has a simple scanner that assists you to scan the QR code and the users need not have to press any buttons for it. This barcode reader works instantly.
Initially, it was created to begin explanatory videos with the use of QR codes. Using HelpQR – Scan and Browse, anyone can scan the QR URL and browse it directly on any browser. All the videos that you require can be bought here. You can later decide which of those you need to save and download.
When you go to the 'settings' icon of HelpQR – Scan and Browse, you can select any one of the two available languages: English or German. The 'About Us' section allows users to rate the app and become aware of the privacy policy of the app. The 'History' column makes users view the various sites they have looked for earlier along with the date and time. This enables you to save the scan history so that you can use it later for downloads. Options to clear the entire scan history are also present in the app.
With the latest version of this paid app released on October 8 2020, it works well and is nice to operate. It fills in a very less storage space of about 2.7M and is compatible with Android 4.1 or later versions.  If you need any of your queries answered, you can mail the developer to the email jens@schwoon.de.
Worth Having App – Download the App