Relationships are complex in this millennium. There may be a variety of possibilities but the main core of any relationship is trust and loads and loads of love. When getting serious about a relationship, all that matters is finding the person who would suit you the most. There may be many apps in the market to assist in dating, but not all of them offer a smooth and easy dating experience.
Promenad serves as the modern platform that lets users communicate with people from all over the globe in a well-set environment. It lets you make new friends, get like-minded people to hang out and also find true love for your entire life. It offers you a completely different dating episode. Promenad comes as an entertainment/dating app and is given by New Technologies LP.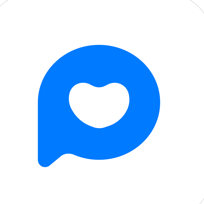 To ensure that you are a real-person, the app sends a text message for verification. You can register using your phone number or Facebook id and then you are good to go. Just give a few details regarding your bio, upload a picture and choose who you are looking for.
The app has wide search settings that allow you to find people with the same interests and goals as yours. People can go on a date, enjoy sports together or even go on a road trip or do anything they wish to with this handy tool. This is one perfect means to establish sympathy, friendship or even love. With Promenad, you can identify suggestions that allow you to meet offline. Users will be able to locate a broad category of cafes and restaurants, parks and places to go for a walk nearby. The app gives you many free features that you cannot expect in any other dating site.
The app works by making use of currencies called the leaves. The free version comes with 3 leaves that help you to make three profile likes. In case you need any other leaves you can make in-app purchases that give you 20 leaves for $9.99, 50 leaves for $19.99 and 100 leaves for $29.99. Promenad can be followed on Twitter/Facebook and you can gather insights about dating and relationships. When you have any queries, you can contact the team on hello@gopromenad.com and get them resolved.
Since this is a dating app, it is suitable only for adults. Promenad helps you to get the right person for life and soon you will enjoy using this app. All the web version, iOS and Android version of the app are available for easy usage. Download the app today and enjoy the unique dating option.
Worth Having app – Download the App