Are you looking for a new interesting way to catch up with friends? The normal meeting up for lunch or sending a text message is becoming monotonous. If you are a gaming person and so are your friends, then you will for sure love this new way of catching up. Challenge your friends to a quick 30 second game. If you may not have the time for long games then this is just what you need since it just requires 30 seconds of your tight schedule to catch up with your friends and family. Not only is this a platform for friends and family to catch up but a fun way of doing so as well. If you think you like this idea then you must try out GAMEin30 which is an app that requires just 30 seconds of your time to just help you connect with friends and family.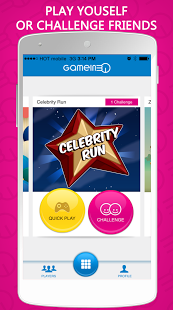 GAMEin30 a free quality app that offers instant games that run for 30 seconds per session. It offers users with a great solution when they have 30seconds to play casual, quick and instant games against their favorite friends and family. It also offers an ideal variety of games to choose from which involve street races, delicious 2048, color drops, circle pong among others. All these amazing games in GAMEin30 have been designed in such a way that players have a maximum of 30 seconds to play, once the 30 seconds are over the game ends as well. If you end up enjoying the game and have more time to spare then you can continue and take up another 30 seconds session. The app only demands 30 seconds from your daily schedule which is favorable for everyone. It's time to do away with the old catching up methods and replace them with new entertaining and engaging forms of catching up.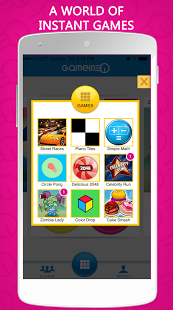 GAMEin30 is played using three forms: online, synchronic or in turns. Whichever mode a player uses to play, they have the ability to invite whomever they please for an effective challenge through IM messenger. The game has a styled Games Keyboard that gives the players the freedom to choose how they want to play the game and to also send an invite to any users available on prominent friends list. GAMEin30 is also offered with an added advantage of a quality platform for social interactions. Not only is it a playground but the messaging feature allows you to keep in touch while still connecting through gaming. Global players are able to communicate with their respective opponents before and after the game by sending stickers to tease each other.
I know it sounds fun. The best part is that getting the app to work is really easy. All you have to do is visit the App Store, download it and then install it. Once it is successfully installed and running, you will need to enter your phone number, verify it and you are ready to go. Downloading it is free and requires 39MB memory space. The amazing idea of playing 30 second games is not only brilliant but also suits today's busy lifestyle.
Worth Having App – Download the App