Final Guitar is the absolute guitar app that has been made by musicians for the budding musicians. It is the perfect companion that accompanies musicians of all level from beginners to professional. The app has a realistic user interface that makes it easy for the musicians to create some beautiful tunes. Practice your moves and master techniques by playing different tracks from your playlist. This fantastic app has an amazing easy to use user interface, tap and bend the strings and create beautiful music. Beginners can also use this app to learn some useful skills and techniques. Musicians can find all types to options that help them become a pro in music. The app takes up only 53 MB of your space and is compatible with iOS 6.1 or later versions. Here is a genuine review of this app.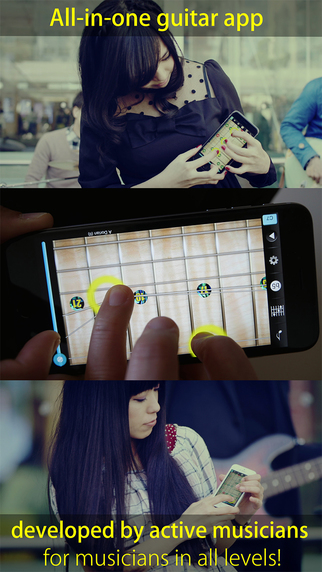 Some features of Final Guitar
· Transfers the music to your iPod to play the music.
· You can practise your skills and techniques by playing the BGM tracks.
· It has all the 18 scales and let's your mark too. You can simply toggle between numbers and letters.
· It also features a guitar synthesiser and a large variety of guitar sounds.
· It lets you play the part of music you like on loop.
· It supports all keys and adjustments that bring out the musician in you.
Some of the pros of Final Guitar

It is a very easy to use app that lets you have all the functions of a guitar at your fingertips. It lets you remove all the markings so that you feel that you are playing a real guitar. The app's user interface is so interesting that you can simply get addicted to this new guitar app. Wide range of features, some amazing learning tools this app offers each and everything that is needed for the musicians to become a pro from a beginner. The latest update has also added a new feature known as the lesson mode where you can see the notes in chord of the music. The company believes that this can provide better learning to budding musicians.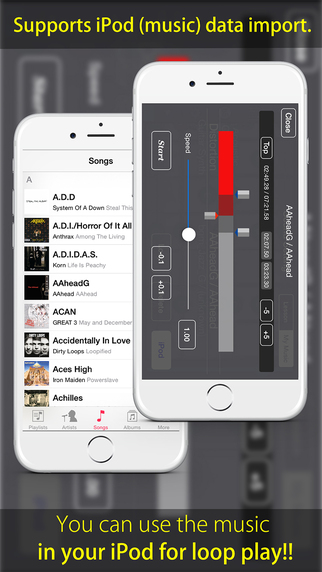 Some of the cons of using Final guitar

Just like any other starter app this app also has some glitches that need to be overcome with regular updates. Earlier the so has faced some problems which were successfully fixed with some updates. However, the developer has not been able to fix some issues that make the app crash at sudden intervals. But these are very normal problems which can be solved with just an update.
Recommendation
Don't give it a second thought, if you are looking for the best companion app then here it is. Final Guitar app will show guaranteed result in improving you to become one of the best guitarists among your friends and family. Well, who knows you can even be the best among the best. Practice makes everything perfect and Final guitar-iOS app can help you practice each and every move so that you know and learn and never repeat your mistakes.
Worth Having App – Download the App