The Drone Lander is a challenging Android mobile adventure game that allows the player to choose a drone and fly it, as effectively as possible, to the landing point. Bonuses are awarded for precision as well as speed, and obstacles must be tactfully avoided. Acquired gold can then be used to unlock other drones. Overall, it promises to be an addictive voyage!
In terms of features, the app contains over forty-five levels including three difficulty levels; seven diverse drone models with unique control features; and 3 different maps. It can be downloaded and played for free, but game items require additional payment. A particular resolution is recommending for optimum effect, although the game should function well on most Android devices.
The game undeniably has a lot of attractive pros. Considering it is a mobile game, it contains strikingly good visuals and comes accompanied with an adventure-themed soundtrack. The seven different drone models are also completely unique and contain intricate features including different altitudes, accelerations, handling and speed. The three different skill levels allow one to grasp and master the game at an appropriate speed, and an "expert" receives additional incentive in the form of gold bonuses. Some of the achievements that allow one to earn bonus gold are precision, speed and super-speed. Finally, the forty-five levels in the game provide an extremely diverse and most likely addictive challenge. For a game that one can download and play for free, it's an amazing deal.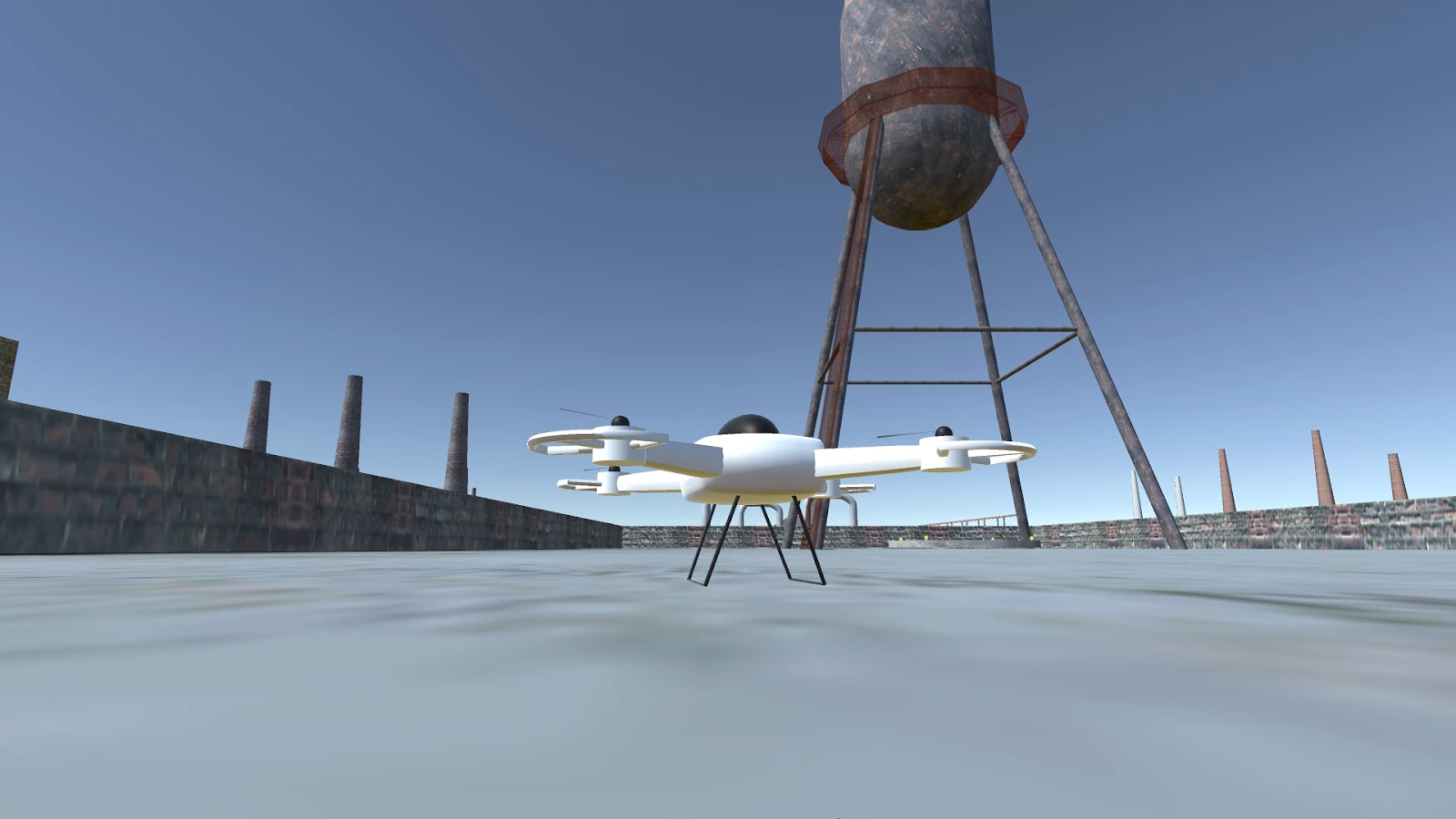 Despite this, certain aspects of the app can prove frustrating for some. Although the basic download is free, some essential features require additional payment, which may have some questioning whether there is any point in playing the free version at all. The controls of the game are also quite specialized and can be complex to master. There are direction controls on the left and rpm controls on the right, which can take a little bit of getting used to when attempting to regulate such an intricate mechanism. There have also been reports of some lag experienced with the basic control, although this may be solved by keeping one's finger on the direction control for a bit longer than usual. Finally, one may not find out until they have downloaded the game that each Drone flight needs a battery bar, which requires a wait of ten minutes. The battery bar can also be quickly acquired by watching a video, but this can prove a frustrating distraction.
Overall, Drone Lander is already proving to be a hit amongst adventure-game fans, and can easily become an extremely fun mobile pastime. The difficulties experienced with the game are mostly technical, and many of them can be solved by mastering the game's mechanisms through a bit of patience and practice. The stunning visuals, adrenaline-filled soundtracks and technical intricate features of the game are all good reasons to go ahead and try it, especially since the basic download is free. An additional bonus is that there are a staggering 45 levels to complete, with amazing incentives provided at each one!
Worth Having App – Download the App