When you usually have travel ideas, it is quite common that you worry a lot about how to execute the travel plan. When we have a plan crafted perfectly, travelling is no longer a big thing. You could go en route anywhere you prefer with a travel itinerary. One app that makes your travel a lot simplified is Travi.
Travi is an app that helps people all over the world to travel across the globe without much ado. The app makes your travel planning so easier. Just make use of the app, create a plan, travel and relax with this. It gives step by step directions during your journey. They make sure that the entire user information is safe and they do not track the locations during trips.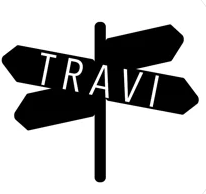 With this, you can create your own personal and unique itinerary that completely depends upon your travel preferences. In just a few clicks, your travel plan/route will be ready. The app does the magic for you and your travel partners and brings everything under one device. Your only objective is to simply enjoy what is waiting for you on your journey ahead.
Travi supports the following cities: New York, San Francisco, Los Angeles, Miami, Chicago and Las Vegas. At Travi, all the data is created by hand and the team ensures that they give us only high-quality itineraries. They always aim to assist you in bringing the best out of your travels. When you are interested in other cities to be available, you can let the team know about it as you make use of the app.
Travi has options that allow users to search for the various travel locations, find what is nearby, follow and explore what is in and around you. People can operate the app offline as well. Users can collaborate on their itinerary creation with their travel buddies, family and friends with the help of the app's share icon. Under the profile section, you can create a profile of your own so that tracking all your travel activities become easier.
Users can sign up with their email address on the website to receive the news and updates related to travel. Updates can also be caught on social media sites like the Twitter, Instagram and Facebook. Travi is completely free for download on all iOS devices. It is compatible with iOS 13.0 or later versions and works fine on the iPhone, iPad, and iPod touch.
Download the app today and create your next dream escape with Travi app.