We can find applications crafted for every industry from app developers, after the revolution like mobile phones/smart phones, most of the industries are supposed to use mobile apps to increase their productivity and to compete in market. Contractors are also improved their process through mobile applications, One of the latest apps is Contractor+ by Contractor + Inc.
Contractor + is specially designed for the Handymen, Civil contractors, Real estate investors, etc. This app is crafted with algorithms to make this app "One shoe fits for all". Initially, this app was designed to make estimation quickly and easily for Handymen contractors and recently it is evolved with new additional platforms for all other businesses too.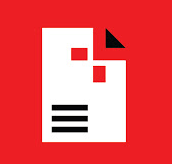 Building contractors have to make several estimations to initiate work and also to derive the plan for the customers/clients. Contractor+ makes their workflow easier by add itemized photos for each line item/ task to invoices and estimates. Another great feature is that you can add supply pricing from the partners of Contractor+ Inc with Home Depot, Lowe's Menards, Ace Hardware, and more. These options help to generate a shopping list for an estimate.
Invoice maker in this app helps you to create invoices any time before, after, and during your work, then automatically or manually your invoice can be sent to clients. Also, you can share and collect the payments through integrated WePay, PayPal, Stripe, Square, Authorize.net, YourPay, and also as Bitcoin platforms. This type of transaction helps you to finish your job quicker and win more projects from customers.
For projects like Home remodeling, homeowners can able to fix their works without paying money instantly with the help of Lightstream by SunTrust Bank which finances your remodeling projects with Contractor+.
Contractor+ also have a unique way to establish perfect teamwork to your projects, you can add your team members and track their performance by calculating their working hours and stability in their work to make their payroll perfectly. Also, you can able to track their driving speed and punctuation in tasks they've been working. You can get inbuilt team management facility with this mobile app.
You can add photos before and after the tasks to show the transparency of your works and also you can manage your parallel projects held simultaneously under a single tab. This app provides a quick review of your projects and generates a report to your clients and they can also share their reviews about your work.
All of your accounts are synced with 'QuickBooks' and additionally, this app contain an extraordinary tool library for your team. Also, your tools can be tracked under a Bluetooth tag for your safety.
Contractor+ is designed for more than 50 different categories of contractors and property management companies to ease their work. Both iOS and PlayStore contains this app with new updates, And you can clarify your queries with the team through support@contractorplus.app.  Overall, it is a must have app, to reduce your work stress and for easy flow for your projects.
Worth Having App – Download the App