There are many who dream to be rich one day. Everyone has their own dreams about getting there. One of the most popular ones is through a slot machine. If you are among those who want to make yourself rich with a slot machine, then here is something you'd sure like. As it is not very easy to get a go at a slot machine in reality, Smash Atom Software LLC have designed the Born To Be Rich Slot Machine iOS app.
Now, even if you have not had a chance to get your coveted experience with a slot machine, this app allows you to get one on your iPhone or iPad with ease. And this is not just any slot machine but is one with superb graphics and tacky sound effects to move the ground from beneath your feet. There is a lot of music available on the app but you can adjust it to get the kind that you would like to hear.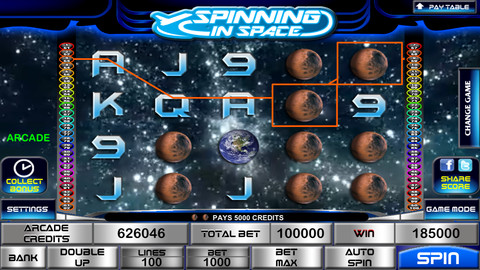 To make this app attractive and appealing, the graphics have been looked into and paid a good amount of attention to. The developers have employed the best technology to give you graphics like never before. The game has been developed for a 5 reel game and can support upto 30 lines and those who are playing on the board will be trying their level best to get as many of the luxury items as they can grab for themselves. To make sure that you do not fall short of credit at any point of the game, there are many bonuses awarded to you regularly so that you can keep going.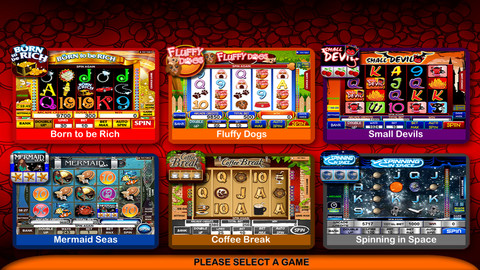 During the course of the game, you will find a feature that allows for auto spin to make sure that your slot machine is always ready to spin by keeping it in the spinning position, irrespective of whether you are present or absent. Another great feature is the double up feature which allows you to improve your jackpot every time you spin well. This feature makes the game highly alluring.
Another interesting feature is a special simulator mode, which has a math mode. If you are good enough, then you can try getting hold of the workings and operations of this slot machine. Switching between the many modes off this app is very simple and easy. If you would like to stick to the easy tasks, then the Arcade mode is the one for you. However, you do not get any free spins with this app.
Hence, if your dream is to get rich and do so fast with a slot machine, then you have to try out the Born To Be Rich Slot Machine. This app is not worth missing. You just have to get the knack of how the slot machine works and it won't be long before you will be really rich. Also, there is a good amount of luck involved in the game but skill can always make up for luck. This app has great features and many excellent modes worth exploring.
Worth Having Application –  Download the Application