Blackjack is a card game that spells out as 'money'. This is because it always comes with large amounts of money being kept at stake. If you are unable to find people to play with you in your vicinity and wish to play this fascinating game on your iOS device with those who equally share a love for the game, then you have to try out Blackjack 21 + Free Casino app.
Playing BlackJack in the form of this online casino is a great splendid and fun experience indeed. If you want to play this card game online but do not want to risk your money in the game, then you are safe here. This app is not about the money but focuses on the game as such. It is about the skill and expertise that this game demands of its players. No more worries about losing your money. You can just play and test your skill, while trying to master the art that the game involves.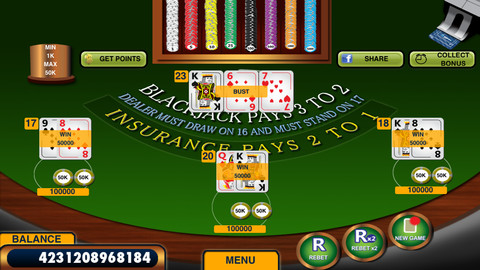 If you thought that the removal of money from the equation would lower the fun quality of the app, you were thoroughly mistaken. You get the experience of playing the game of Blackjack like any other online casino with this iOS app. You get the real feel of the game and shall not miss out on the excitement or the fun one bit. The design is such that it evokes the actual environment of the game and simulates the mood of the game, giving you the real hands on experience. This is done with graphics of high quality so that once you begin the game, leaving it will be a Herculean task indeed. You shall get completely absorbed into it such that parting from it shall be sheer painful.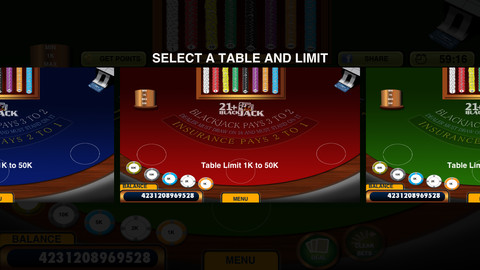 This app is all about skill. Here you not only test your skills but also work on them to polish them and refine them through multiple trials at the game. To make this possible, there are many free credits given to you to play this game at the casino. If you want to deal with real money and are scared of losing it all, then this app can be used for practice to make yourself an expert before you begin gambling with money at any other online casino.
This app has a feature to keep track of your performance and your progress. There are many parameters including dealer blackjack, average bet, points played and many more. If you are a beginner and do not know much about this game, then you could opt for the hints to see what your next move must be. Thereby, you can learn the expertise of the game in no time at all.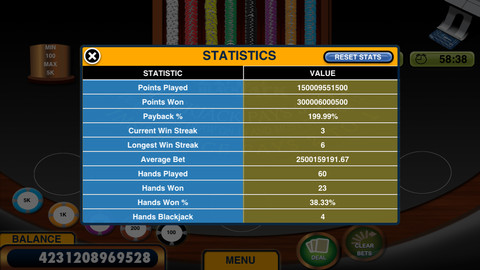 There are many casino apps online but none have superb graphics like this one. This app is compatible with all iOS devices. There is even music in the background to build up the perfect mood for the game. To sum it up, this app game gives you all the fun of the traditional Blackjack game, minus the money factor.
Worth Having Application :  Download the Application