There are apps for absolutely everything these days. Whether it's a useful app that helps you with directions or saving money or a fun app that shows you what you will look like in 10 years, the possibilities are endless when you have an iPhone. With Christmas just around the corner there have emerged a number of fantastic festive iPhone apps that will keep you and the whole family entertained over the holidays.
Sleeps to Christmas 2:
The original Sleeps to Christmas app was a huge success last years and so developer Neil Inglis decided to make this great sequel. This ultimate countdown app is free to download and will have even the toughest miser counting down the days until Christmas. There are four different animated characters who tell you how many days, hours and minutes are left before you can open your presents.  You can customise the info that you want to see on screen as well as which carol you want playing in the background whilst you view your countdown clock.
iTree: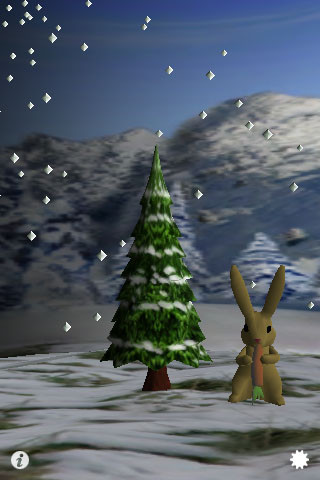 Did you ever have a snow globe decoration as a kid that you would shake to watch the snow pour down? If so you will love iTree . It is a virtual snow globe where you can watch your tree grow from a tiny seed at the beginning of the year in to a mighty Christmas pine by the end of the year. In the same way that you would a traditional snow globe, just shake your iPhone to create a beautiful snow storm. Kids will love to watch the snow fall in different directions as they adjust the iPhones orientation. Be careful that you don't try to stir up too much of a storm of you may have to make use of your mobile phone insurance!
Santa Tracker: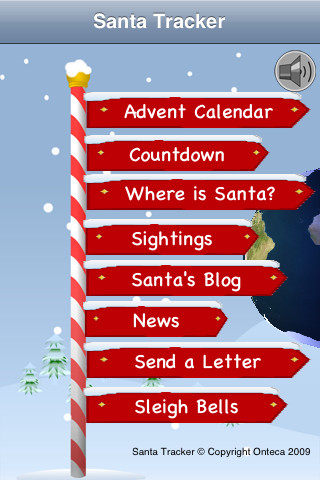 Santa has a big job delivering all the presents on Christmas Eve and has to visit many families in many nations. Keep tabs on the man in the big red suit with the Santa Tracker app. Follow updates from both Santa and the reindeer on how the night is going and check exactly where they are in the world. New features for this year include an advent calendar, lists of Santa sightings, Santa's blog and best of all you can now send Santa your very own letter via the app. Both big and little kids love this app and it is one of the most popular seasonal apps this holiday season!
About the author: Vicky is a technology writer from Mobile Insurance. She enjoys writing about iPhone apps and iPhone insurance.