Driving back home through the glorious Bangalore roads after an unforgettable fun escape game at Breakout Escape Rooms, I came across a not-so-fun realization. My car needs an upgrade ASAP. Pretty sure every car owner has come across this epiphany once in their lives. We often tend to forget those car accessories, much like anything else in this world, are subject to decay and aging. If you want to keep your car looking fresh and working functionally, then accessory updates are the first task on the agenda.
Now, when it comes to EV cars, it is even more essential to choose the right accessories to make the best use out of its features. You don't really want to let your tech-savvy vehicle roll around the town with skin and flesh bared. Let's have a look at the top 10 car accessories that can turn your EV car around, inside and out:
1. A home charger
First of all, a home charger to charge your EV car with ease is the most important car accessory. It works the same way as charging a phone or any other electronic device. All you need to do is a plugin and let your car charge up. Not owning a home charger means your mobility is highly dependable on the chances of finding a functional charging station on the road, which doesn't sound good, especially in case of an emergency.
2. Use a car cover!
Without a car cover, you are sure to be spending a lot of time every morning just to clean your car and have it in a usable condition. Using a car cover can not only protect your car from dirt and dust but can also eliminate the extra time that you had to spend to clean your car otherwise.
3. A cleaning cloth.
Always keep a cleaning cloth handy to dust off the little dirt that may have accumulated on your windshield. Using a microfiber duster ensures that you get all the stubborn specs of dust out of the car's crevices to help your sweet ride maintain its exterior in good condition for a long time.
4. Upholstery!
Make sure your car has proper seat covers that can catch dirt and are washable. Using darker colors for these accessories is a good choice if you don't want people to notice you haven't cleaned your car in two weeks (it's a lifestyle choice, and we respect it).
5. Keep an air freshener in your car.
Imagine you step inside the car with your date on a rainy evening, and the first thing that greets you inside is a wet, musty stink. The stuff of nightmares, really. However, you can easily avoid such hypothetical horrible situations with the help of a car freshener. These come in several different forms. So, pick your choice, and then you have one less thing to worry about in life.
6. Puncture repair kit
A flat tire is probably the most democratic phenomenon to exist in this world. No matter how expensive or new your car is, it can happen to anyone at any time. To avoid being stranded in the middle of somewhere, thanks to a punctured tire, you should keep a repair kit in your car at all times. Even if you don't have the skills to repair the tire by yourself, chances are you will find someone who can do it for you. So, stay prepared with the tools at least.
7. A tire inflator and pressure gauge
Alongside keeping a puncture repair kit in your car, having a tire inflator too can also be immensely useful for you. With the help of your tire inflator and pressure gauge, you can easily inflate the deflated tire in a couple of minutes. This not only helps you avoid unpleasant circumstances but also ensures the longevity of your car tires.
8. A GPS navigator
GPS navigators are life-savers, quite in the literal sense of the term. People who easily get confused with manual directions, or are bad at remembering places, rely heavily on this tool for mobility. Plus, going to a new place has never been easier, thanks to the guidance of GPS apps. And car GPS systems are even cooler than the GPS on your phone since they stay connected directly with satellites to project the images and paths before you and hence don't lose connectivity easily.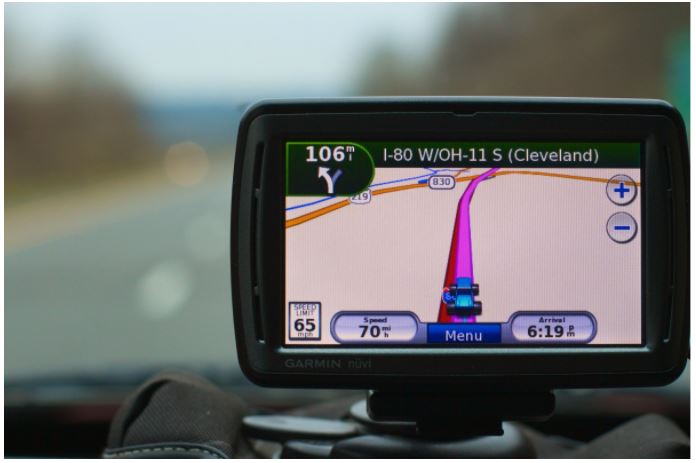 9. Have an all-in-one tool kit in your car.
Your car may often run into small operational issues here and there. But to call for a mechanic each time would cause a deep hole in your pocket. If you invest in an all-in-one tool kit in your car and learn some basic repairing techniques, you can easily save yourself from frequently spending on petty problems.
10.Have a parking camera installed in your car.
The use of parking cameras or sensors is now becoming increasingly common these days. This is largely due to the increase in crowds in the parking lots that people are starting to doubt the safety of their cars. They can save you from a lot of sticky situations and keep your car well-monitored at all costs.
Conclusion
Keep these 10 accessories installed and running in your car to ensure optimal usage while maintaining the vehicle in the best possible condition. Once you have checked all of these basic items from the list, you can move on to more decorative and personalized stuff to really give your ride a touch of character.
Author Bio
Aniya more is one of the brightest content writer at https://breakout.in/. She is a passionate writer who loves to read books and explore different escape rooms. With a great work ethic, she spends most of her time researching and reading. When she is not working, she likes to relax with a cup of coffee and enjoy watching her favorite tv show or walking her dog peanut. You can find her on LinkedIn.